New Safety Coordinator position to focus on districtwide safety programs.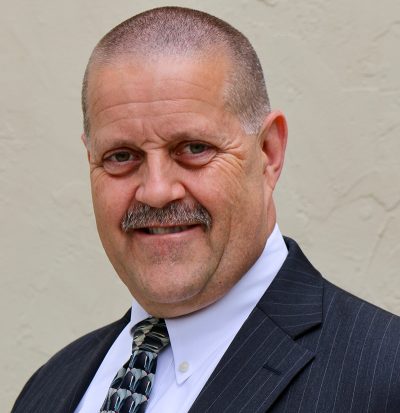 Santa Barbara Unified School District Board of Education announced the selection of Kelly A. Moore as Safety Coordinator for Santa Barbara Unified School District. The position will manage safety projects and initiatives, safety training, and will serve as an informational resource to staff and administrators. Kelly A. Moore will begin on July 17, 2018.
The selection of Kelly A. Moore followed a competitive and collaborative performance based interview process comprised of 21 individuals representative of a variety of district and school staff as well as a Santa Barbara Police Department detective and parent representative.
Santa Barbara Unified School District Board of Education approved a new Safety Coordinator position this past fall to enhance emergency response staff capacity and improve districtwide safety systems. "Our school board recognized the importance of having an employee dedicated to advancing our school safety systems," said Cary Matsuoka, Superintendent of Santa Barbara Unified School District. "Kelly Moore's professional career and leadership in both public safety and emergency management will provide the necessary support we needed to continue build upon our work to implement best school safety practices for the employees, students and families we serve."
Kelly A. Moore has a Bachelor of Arts in Business Management from the University of Phoenix and a Federal Bureau of Investigation National Academy Certificate of Completion from the University of Virginia. Most recently, Moore served as a Santa Barbara County Sheriff's Office Commander for the South County Operations Division. In that position he managed all of the operational functions for South County. In addition to his service as Commander, he worked as the Emergency Services Manager for the Sheriff's Department where he was responsible for the coordination and management of emergency planning and response by the Sheriff's Department. As the Emergency Services Manager, Moore was responsible for coordinating the Sheriff's response for natural disasters as well as large scale criminal acts and the planning of large scale pre-planned events such as Halloween and Deltopia. In addition to his professional career, Moore was active in the community serving on the Board of Directors for the Santa Barbara Water Polo Foundation and Past President of Thunder Aquatics Youth Swimming. He enjoys spending time with his family and his dogs, weightlifting and has competed in short and intermediate distance triathlons as well as other endurance race events.
"I sought and accepted this position for one very simple reason: our schools house our community's most important resource, said Kelly A. Moore. "I look forward to working with Santa Barbara Unified as we continue to advance the work in bringing about a holistic and comprehensive approach to school safety for everyone on school campuses."
Moore's first priorities will be to assess current campus safety practices and work toward developing a collaborative, long-term and sustainable districtwide system.