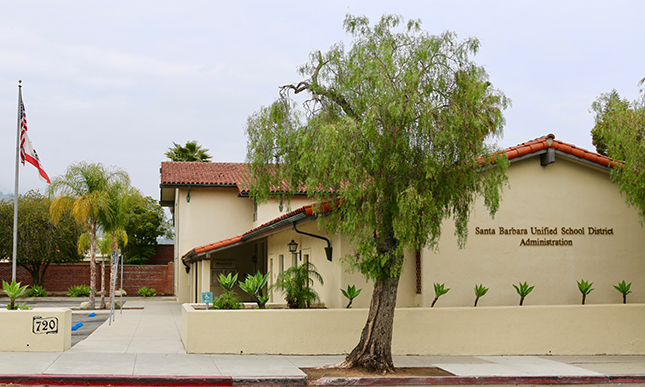 District Administration Building, 720 Santa Barbara St., Santa Barbara, CA 93101
The district administration offices are open from 8am-5pm, Monday-Friday, except as noted on the calendar page.
Established on June 6, 1866, Santa Barbara's educational tradition is one of the oldest in the state of California. Its traditions are rooted in the 18th-century Spanish era. For over a century, our graduates have gone on to become community, state, and nationally recognized leaders.
Mission Statement
The mission of the Santa Barbara Unified School District is to prepare students for a world that is yet to be created.
Community