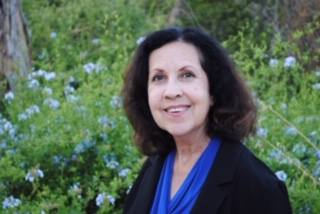 Elected to the Santa Barbara School Board in 2018, Rose Muñoz is a Santa Barbara native. She is bilingual and bicultural. Muñoz holds a Master's in Social Work (MSW) and is recognized as the first social worker, in known history, to serve on the school Board. Muñoz, active in the school community, has volunteered for a Parent Teacher Association and was involved in the formation of the Equity and Excellence Committee at Dos Pueblos High School.
She is recognized for her work to support the passage of local school bonds for art and music programs and to increase funding for local schools. In addition to her work with the school community, she provided Spanish translation for the Pro Youth Movement and the Westside Community group. Her goal is to have a school culture that is inclusive and safe for all students. It is her belief that every student in our schools should have equal access to an excellent education, regardless of race, income or background. Muñoz and her husband, Luis, have two daughters ages 25 and 28 who attended public schools and benefitted from a public education in Goleta Union and Santa Barbara Unified School District.
Her current term expires in December 2022.
Email Muñoz at: rmunoz@sbunified.org