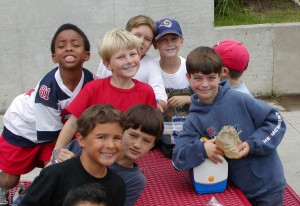 In 2004, a law was passed that requires school districts to establish a local school wellness policy by the beginning of the 2006/2007 school year. This law recognizes the critical role that schools must play in helping to raise healthy kids. The policy requires school districts to:
Create nutrition guidelines for all food sold on campus during the day, in efforts to promote health and reduce childhood obesity.
Create goals for nutrition education and physical activity that promote student wellness.
Create a plan for ensuring the policy is implemented.
Include parents, students, school food service staff, school administrators, school board members, and public in creating the school wellness policy.
Wellness Policies and Regulations
Student Wellness
Food Service/Child Nutrition Program
Food Service Operations/Cafeteria Fund
Free and Reduced Price Meals