Santa Barbara Unified's Family Engagement Unit (FEU) is available to help families connect to the resources and information they need. Families can contact the bilingual support staff via the links above. Hotline Hours: 7:00 a.m. – 7:00 p.m.
Community | Anti-racism for Families | Mental Health
Family Engagement Unit Staff [FEU]
Language Access Unit Staff [LAU]
Family Engagement Unit Purpose [FEU]
Language Access Unit Purpose [LAU]
Parent School Partnership [PSP]
The Latino Family Literacy Project [TLFLP]

"I enjoy working with the Family Engagement Unit because it gives me the opportunity to give back and support my community! I have worked for Santa Barbara USD for five years, working directly with elementary students—through the FEU I continue to support district students by supporting their families." – Daniel Solis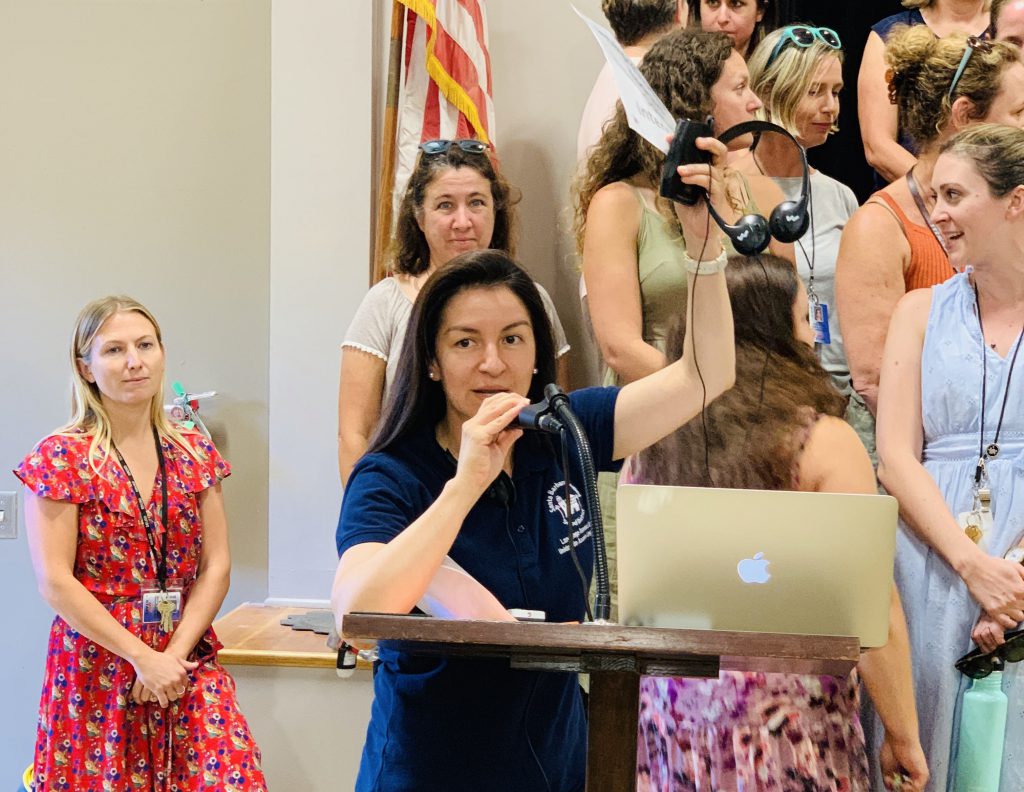 "I find great joy in solving problems through creative solutions. Every day, in our district; staff, students and families find themselves in situations where they need to communicate with each other, but don't speak the same language. This is where I get to assist in creating solutions to provide language interpretation and translation. It's truly rewarding to break down barriers and help people communicate effectively. " – Sofia Rubalcava

"I love translating and interpreting, and working for Santa Barbara Unified. Our district has made great strides in language access and is a leader in the field. I look forward to continuing our commitment to providing great service to all." – Martha L. Díaz Anaya

"I love that adrenaline rush I experience when interpreting simultaneously between two languages. It amazes me how we are able to train our brains to perform such a cognitively demanding task. I also love the fact that, through the work that we do, I get to witness and be part of such groundbreaking initiatives and decisions taking place in the District that will have a positive impact on the families we serve." – Anelix Diaz-Quinones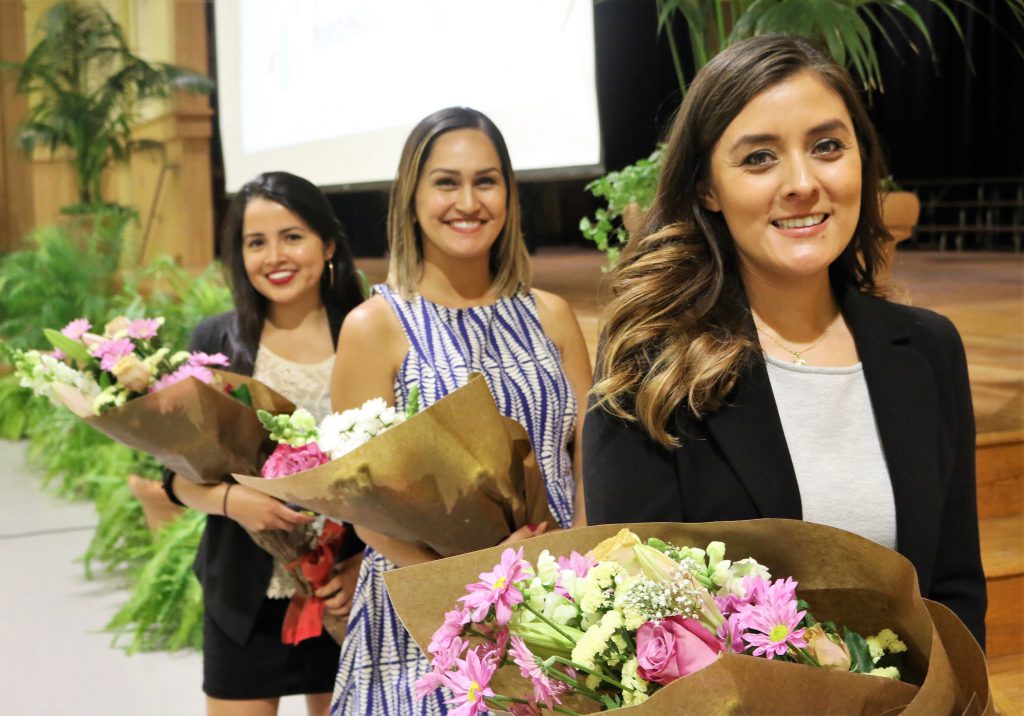 "My favorite part of my job is being able to create safe spaces where families recognize their voice and leadership. When families receive tools, information and support, it builds their confidence to work with their school in partnership. Knowing that the students benefit from this partnership is a rewarding outcome of our work." -Rocio Pacheco-Garcia

Family Engagement Unit Staff

Language Access Unit Staff
Family Engagement Unit Purpose [FEU]
Our purpose is to engage, support, and celebrate families by fostering partnerships, between schools and communities. We recognize the important role families play in their students' education. Which is why we take a collaborative approach in supporting families by offering; family programming, community resources and promoting family leadership to enhance the experience in family participation.
Language Access Unit Purpose [LAU]
The Language access unit (LAU) exists to ensure Santa Barbara Unified School District students, parents, and families who speak languages other than English are afforded equal access to information and services provided by the district. LAU works to provide equitable language access allowing all families, students, and employees to understand, participate, and express their own perspectives across language differences.
Parent School Partnership [PSP]
The PSP Institute comprises 9-week courses which aim to equip parents with the tools to support their children's academic success and provide opportunities to build parents' leadership skills.
The Latino Family Literacy Project [TLFLP]
The Latino Family Literacy Project (TLFLP) is a 7-week literacy program designated to establish reading routines for Spanish speaking parents and their children. It promotes family reading for parent involvement, vocabulary development, and English language development for parents and their children. The program reflects the experiences of Latino families, and is centered on universal themes such as family, learning creatively, feelings, numbers, and community.
Family Engagement
Unit Staff [FEU]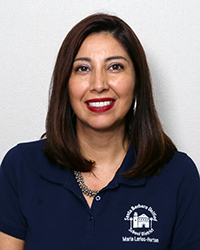 María Larios-Horton
Executive Director of Diversity,
Equity and Family Engagement
mlarios-horton@sbunified.org
(805) 963-4338 x 6247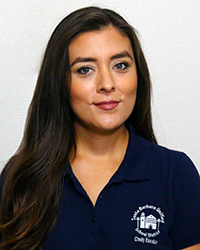 Cindy Escobar
Family Engagement Liaison
cescobar@sbunified.org
(805) 963-4338 x6213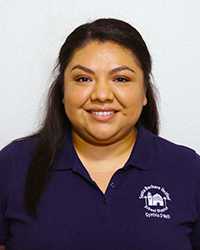 Cynthia O'Neill
Family Engagement Liaison
coneill@sbunified.org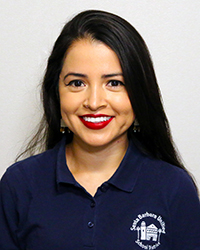 Rocio Pacheco Garcia
Family Engagement Liaison
rpachecogarcia@sbunified.org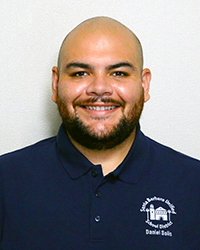 Daniel Solis
Family Engagement Liaison
dsolis@sbunified.org

Language Access
Unit Staff [LAU]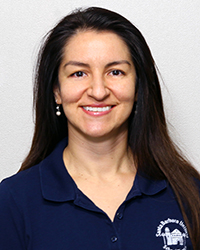 Sofía Rubalcava
District Translator
srubalcava@sbunified.org
(805) 963-4338 x 6285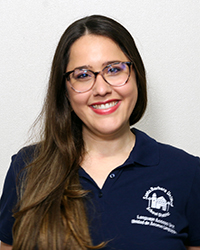 Anélix C. Díaz Quiñones
District Translator
adiaz-quinones@sbunified.org
(805) 963-4338 x 6258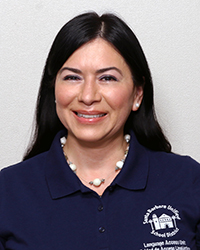 Martha L. Díaz Anaya
District Translator
mdiazanaya@sbunified.org
(805) 963-4338 x 6390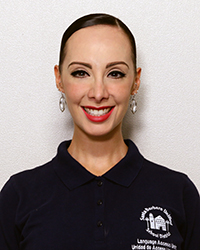 Frida Perales Blum
District Translator
fperalesblum@sbunified.org
(805) 963-4338 x 6361