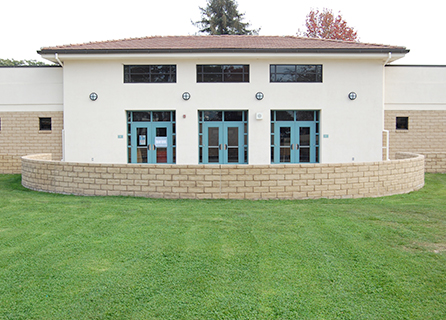 General Information
Grades Served: Preschool-6
Address: 1111 East Mason Street, Santa Barbara, CA 93103 | Map
Phone: (805) 963-4283
Fax: (805) 962-6846
TDD: (805) 963-4283 x113
Principal: Ms. Casie Killgore
E-mail: ckillgore@sbunified.org
School Mascot: Eagles
School Colors: Green and White
Website: franklin.sbunified.org
School Highlights
Franklin Elementary School is one of the oldest and largest elementary schools in the Santa Barbara Unified School District.
Franklin's goal is to prepare students for a successful and rewarding future by developing both their academic and nonacademic skills. Instruction is provided in language arts, mathematics, science, social studies, fine arts, music, technology, and physical education. In addition, there are visitors (parents and other community members), assemblies, field trips and other enrichment activities that enhance and enrich the classroom instruction.
Franklin is a neighborhood school and continues to add programs in order to become the community center as well as a school.
Feeder Schools and their District
Franklin Elementary School feeds into Santa Barbara Junior High School.