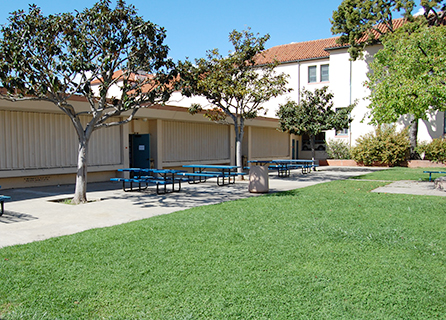 General Information
Grades Served: 1-6
Address: 850 Portesuello Avenue, Santa Barbara, CA 93101 | Map
Phone: (805) 687-2081
Fax: (805) 687-6530
TDD: (805) 687-2061 x103
Principal: Anna Scharfeld
E-mail: ascharfeld@sbunified.org
School Mascot: Alligator
School Colors: Green and White
Website: sbca.sbunified.org
School Highlights
The Santa Barbara Community Academy opened July 19, 1999. As an official Core Knowledge visitation school, in addition to covering required California Standards-based curricula, the Academy provides a rich content sequence in all subject areas, including the arts. Uniforms and an emphasis on parental involvement are considered essential to optimum success for all students.
School Recognition
California Distinguished School (2010)
Feeder Schools and their District
Santa Barbara Community Academy feeds into Santa Barbara Junior High School and La Cumbre Junior High School.